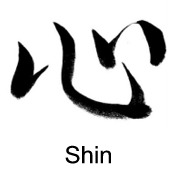 Events
Zazenkai
Three times a year, PZC holds a one day practice retreat, or zazenkai ("coming together for meditation"), at the Center.
They begin at 9:00 a.m., end at 4:00 p.m. and include periods of sitting and walking meditation,
a Dharma talk, daisan (private meetings with the teacher) and a pot luck lunch at Noon.
Donations to the Center are appreciated. All are welcome to attend, including non-members.
If you wish to attend all or part of the day, please email pzc@prairiezen.org.
Upcoming zazenkai are:
Saturday, October 15th


Thursday Evening Class
Class on Zen and Haiku
Text "A Zen Wave: Basho's Haiku and Zen" by Robert Aitken
Class is via Skype at specific locations on Thursday evenings from 6:30 -7:15 PM Central time.
There will be 1 week breaks for sesshin in July and September, as well as other breaks appropriate to circumstances. Registration for class required, donation requested.
There will be optional short written assignments.
Please sign up by contacting pzc@prairiezen.org
Board Meeting
There will be a PZC board meeting at 4:00 PM on Saturday, October 15th.
All PZC members are invited to attend and participate.