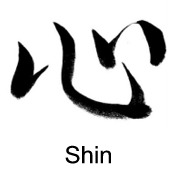 Events
Thursday Evening Class
Ongoing Change/Impermanence - Practice and Practical
The Class will be at PZC and on Skype (this class will not be recorded) beginning Thursday Jan. 23, 2014 and continuing on Thursdays until at least June, with occasional adjustments due to sesshin and other schedule circumstances. Advance registration is required. Suggested minimum donation is $40 for members, $60 for nonmembers. In order to serve and benefit all in exploring this intimate and fundamental matter, this class will include regular "homework" assignments and will require a commitment to participation. For any questions, contact Genmyo.

Board Meeting - 4 p.m.
June 14th

All-Day Sitting - 9:00am - 5:00pm (one hour lunch break at Noon)
June 14th

Bodhi Day Party
Not yet scheduled for 2014

Bodhi Day Service
Not yet scheduled for 2014