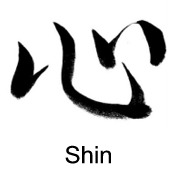 Events
Zazenkai
On Saturday, August 13th, there will be a zazenkai ("coming together for meditation") at The Zen Center.
It will begin at 9:00 a.m., end at 4:00 p.m. and will include periods of sitting and walking meditation,
a Dharma talk, daisan (private meetings with the teacher) and a pot luck lunch at Noon. A donation to
the Center will be appreciated. If you wish to attend all or part of the day, please contact pzc@prairiezen.org.


Thursday Evening Class
Class on Zen and Haiku
Text "A Zen Wave: Basho's Haiku and Zen" by Robert Aitken
Class is via Skype at specific locations on Thursday evenings from 6:30 -7:15 PM Central time.
There will be 1 week breaks for sesshin in May, July and September, as well as other breaks appropriate to circumstances. Registration for class required, donation requested.
There will be optional short written assignments.
Please sign up by contacting pzc@prairiezen.org
Board Meeting
There will be a PZC board meeting at 4:00 PM on Saturday, June 25th.
All PZC members are invited to attend and participate.
Shuke Tokudo
There will be a Shuke Tokudo (Priest Ordination) for Steve Monshin McCabe on Wednesday,
August 31, 10:00 a.m. at Insight Awareness Center, 18110 Martin Avenue, Homewood IL.
The Sangha and public are invited to be part of this important practice occasion.