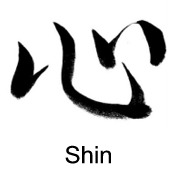 Events

Zazenkai
Three times a year, PZC holds a one day practice retreat, or zazenkai ("coming together for meditation"), at the Center.
They begin at 9:00 AM, end at 4:00 PM, and include periods of sitting and walking meditation,
a Dharma talk, daisan (private meetings with the teacher) and a potluck lunch at noon.
Donations to the Center are appreciated. All are welcome to attend, including non-members.
If you wish to attend all or part of the day, please email pzc@prairiezen.org.
The next zazenkai is scheduled for Saturday, April 14, 2018.

Thursday Evening Class
Text: Nothing Special, by Charlotte Joko Beck
Class is via Skype at specific locations on Thursday evenings from 6:30 -7:15 PM Central Time.
Registration for class required, donation requested.
Please sign up by contacting pzc@prairiezen.org.

Day of Zen in Homewood
Mushin will visit the Insight Awareness Center for a day of practice on Saturday, April 28.
For information visit http://www.insightawareness.com/courses-events/day-of-zen/
Board Meeting
Saturday, February 10, 4:00 PM
Bodhi Day Potluck
2018 schedule to be determined