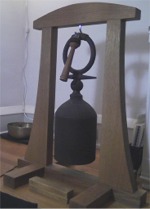 Schedules

all times are Central Time
Weekly Schedule
Weekdays (Mon - Fri):
Morning sitting - 6 a.m. to 6:50 a.m.
Tuesday:
Open Sitting 7:30 p.m. to 9:00 p.m.
Thursday:
Class - 6:30 p.m.to 7:15 p.m.
Open Sitting 7:30 .pm. to 9:00 p.m.
Sundays - Dokusan available
8:45 a.m. Samu (cleaning / set up)
9:00 a.m. Zazen/Kinhin
9:30 a.m. Zazen Instruction
10:40 a.m. Service
11:00 a.m. Dharma Talk

For details visit the Weekly Schedule page HERE
Affiliates
Evanston Zen Group
Thursdays from 5:30 to 6:30 pm. at the home of Sue Museki Summers in Evanston, IL.

Norman Zen Group
Tuesday & Thursday 6:00 to 7:00 AM at Simply Yoga, 501 N Porter, Suite 130, Norman OK. Enter at rear of building.
Sunday 9:30 to 10:45 AM at Ashtanga Yoga Studio, 120 E Tonhawa, Norman, OK.

Sangamon Zen Group
Thursdays from 7:00 to 8:00pm and Saturdays from 9:30 to 11:00am at the Unitarian Universalist Church, 745 Woodside Road in Springfield.

Wetlands Zen Group
Sunday evenings from 7 to 8:30 PM at Insight Awareness Center, 18110 Martin Ave, Homewood, IL.

Visit the Affiliates page HERE for details.

Sesshin
The following is our schedule for upcoming sesshin.

November 10 (Thu) to 13th (Sun)
January 11th (Wed) to 16th (Mon, MLK B-Day)
March 16th (Thu) to 19th (Sun)
Except as noted, all sesshin begin at 7:30pm the first evening and end at 12:00pm the last day followed by an informal lunch. At 6:00pm the first evening there is an orientation for first-time participants. To view the daily sesshin schedule, click HERE.
For more information and to register for upcoming sesshin,
visit the sesshin page
HERE
.
Events
Zazenkai
Not yet scheduled for 2017
Board Meeting
Not yet scheduled for 2017
Class
Thursdays, 6:30 to 7:15 PM
For more information visit the Events page
HERE
.