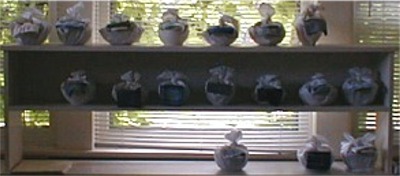 Practice


Sesshin
(Currently being held online. Information below may not apply.
Prospective attendees should contact PZC at pzc@prairiezen.org)
We currently offer six sesshin each year.
They are led by Elihu Genmyo Smith or Ed Mushin Russell and last from three to five days.
Part-time attendance is possible.
For registration information, go HERE.
Click
HERE
to read the PZC Sesshin Policy Statement
Sesshin Fees
3-Day Sesshin
5-Day Sesshin
Members
Full-time Attendance - $120
Part-time Attendance - $40/day
Full-time Attendance - $200
Part-time Attendance - $40/day
Non-members
Full-time Attendance - $180
Part-time Attendance - $60/day
Full-time Attendance - $300
Part-time Attendance - $60/day
Please indicate sesshin attending in check memo or with PayPal payment, e.g., "March 2018 Sesshin."
Members are those who are up to date with their monthly membership donations.
For those on limited incomes, a sesshin fee of $25 per day can be requested.
Add $5 to your total if you do not own an Oryoki Bowl set and you will be provided with one at sesshin.
To register, use one of the links at the bottom of this page.
Please submit your application and payment at least one week prior to the beginning of sesshin.
Late registration requires an additional $10 per day of attendance.
A full refund is available for cancellation up to one week prior to sesshin, 50% refund up to the first day of sesshin.

Location
All sesshin are held at the Prairie Zen Center, 515 S. Prospect in Champaign, unless otherwise indicated.

Schedule
The following is our schedule for upcoming sesshin.

November 13 (Fri) through November 15 (Sun)
Note: We will use the virtual sesshin schedule.

Except as noted, all sesshin begin at 7:30 p.m. the first evening and end at 12:00 noon the last day, followed by an informal lunch. At 6:00 p.m. the first evening there is an orientation for first-time participants. Here is the daily sesshin schedule.

Items you will need
- All meals during sesshin are provided by PZC. If you have special food requirements based on medical conditions, please let the sesshin coordinator know.
- Sleeping quarters are arranged for participants by sesshin coordinator. These are normally on the floor of the PZC, so sleeping
bags/blankets and pillows should be brought. For comfort, you may wish to also bring an air mattress or sleeping mat. You are welcome to sleep at a local motel or air B&B if you wish.
- Towel, toothbrush, etc.
- Sitting cushion (these will be provided by the PZC if you don't have one. Chairs and sitting benches are also available.)
- Work clothes (jeans and shirt [boots, gloves, and coat in cold weather]).
- Oryoki set (this is a formal meal setting that can be leased from the PZC if you do not have one).

Registering for Sesshin (To register for an on-line sesshin, send an email to pzc@prairiezen.org)
To submit your application online click HERE.
To view the printable application, click HERE
Applications are also available at the Center.
Application with donation is due 1 week prior to the beginning of sesshin.
Late registrants should add $10 per day of attendance to their donation.
Except in the case of emergencies, please attend all of the sesshin days/times for which your are registering.